The Board: The independent board of non-executive directors have strong sector, financial, legal and governance expertise, and have overall responsibility for the company's activities.

InfraRed: Day-to-day investment management of TRIG is provided by InfraRed, the Investment Manager. InfraRed undertakes investment activities including acquisitions and financial structuring within parameters set by the Board; financial management and reporting including portfolio valuations and investor relations. InfraRed also advises on strategy, risk management and funding requirements of the Group.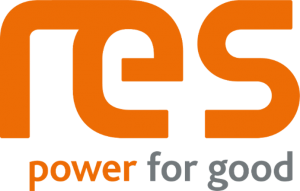 RES: The company's Operations Manager, RES, is responsible for overseeing the asset management of the portfolio. This includes oversight of operating and construction projects; operational reporting for all project companies; and designing and implementing portfolio performance optimisation plans. RES also provide support in the assessment of acquisition activities.
We aim to provide our shareholders with attractive income through the payment of quarterly dividends. The Company's dividend target for 2022 is 6.84p per share (1.71p per quarter). We have a strong dividend and total return track-record, as reflected by our annualised total shareholder return of 9.5% since our IPO in 2013 to 31 December 2021.
The company gives dividend guidance for the forthcoming year when announcing its annual results (usually each February). In considering the target dividend for future years the Board will consider the prospects for the Company including prevailing levels of inflation, wholesale power price outlook and other factors impacting on the Company's expected cash generation.
There is the potential for capital value upside supported by reinvestment of surplus cash flows available from the diversified portfolio after the payment of dividends.
We are invested in a diversified portfolio of wind and solar farms across six different European countries (incl. UK), having the largest generating capacity of the London-listed renewables investment companies .
These assets receive revenues from a mixture of government support and electricity sales. The majority of our revenues come from government subsidies, mostly index linked, providing good revenue stability.
Portfolio diversity reduces risk of over-concentration in individual assets, power markets, regulatory frameworks and local weather patterns, improving the stability of returns to our shareholders.
TRIG provides access to an otherwise illiquid (non-listed) asset class through a market-traded security investment, with an average daily share trading volume of approximately 4m shares traded daily based on 90-day average volumes as at 31 December 2021.
By investing in renewable energy, TRIG invests in a sustainable asset class and the Board of Directors accords a high priority to ESG (Environmental, Social and Governance) matters.
We integrate environmental, social and governance criteria both at investment stage and when managing assets. TRIG's Management and Board firmly believe this unlocks the potential of TRIG's investments, reduces the risks in the portfolio and creates enduring benefits for all stakeholders.
InfraRed, TRIG's investment manager, also adopts and implements the Principles for Responsible Investment ("PRI") (an investor initiative in partnership with the UNEP Finance Initiative and the UN Global Compact) which are widely recognised and regarded around the world. InfraRed maintains the highest possible PRI rating of A+.
Please refer to the Sustainability section for further details.
The Company has a Revolving Credit Facility which is used for acquisitions and is repaid from new equity issues, and no other debt.
Long-term debt in the project companies (the companies owning the assets which TRIG invests in) is usually secured with no refinancing exposures at fixed rates of interest.
TRIG's shareholder list is underpinned by a broad range of well-known institutions across key investor groups, including pension funds, asset managers, and insurance and banking groups, as well as retail investors. Many of TRIG's shareholders have been invested in the Company since IPO in 2013.