Past performance is no guarantee of future returns. There can be no assurance that targets will be met or that the Company will make any distributions, or that investors will receive any return on their capital. Capital and income at risk.
The chart below shows the dividend progression since IPO and the current dividend guidance1 of the 6.84p per share for 2022.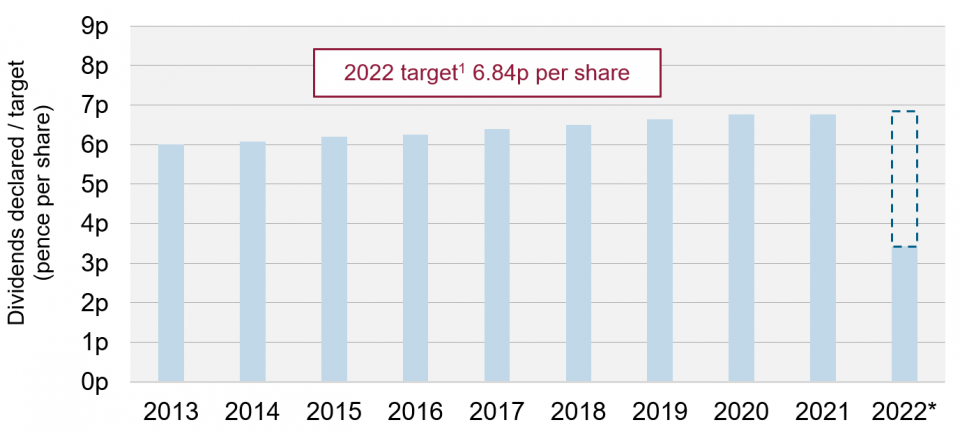 The chart below shows how the combination of dividend and Net Asset Value (NAV) growth2 has delivered a total return of 9.3% from IPO to 30 June 2022.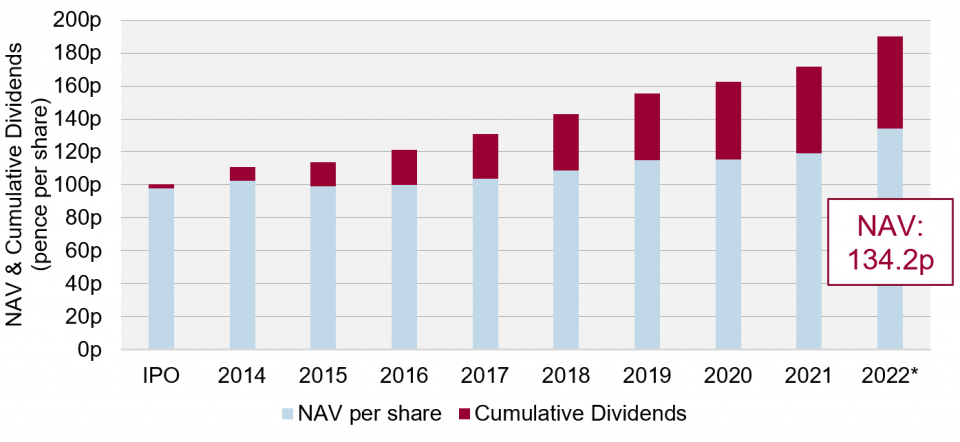 The chart below shows how, since its launch in 2013, TRIG has outperformed the FTSE All share while offering a low beta.
Source: InfraRed, Thomson Reuters Datastream
1 This is a target only and not a profit forecast. There can be no assurances that this target will be met.
2 Based on NAV per share appreciation plus dividends paid from IPO till the period ended 30 June 2022 on an annualised basis
* Half-year 2022