TRIG has acquired 50% of Ranasjö and Salsjö, collectively referred to as Twin Peaks, two ready-to-build onshore wind farms with a combined capacity of 242MW. The projects are located in central Sweden, and will join both Jädraås wind farm (pictured) and Grönhult wind farm in TRIG's Nordics portfolio.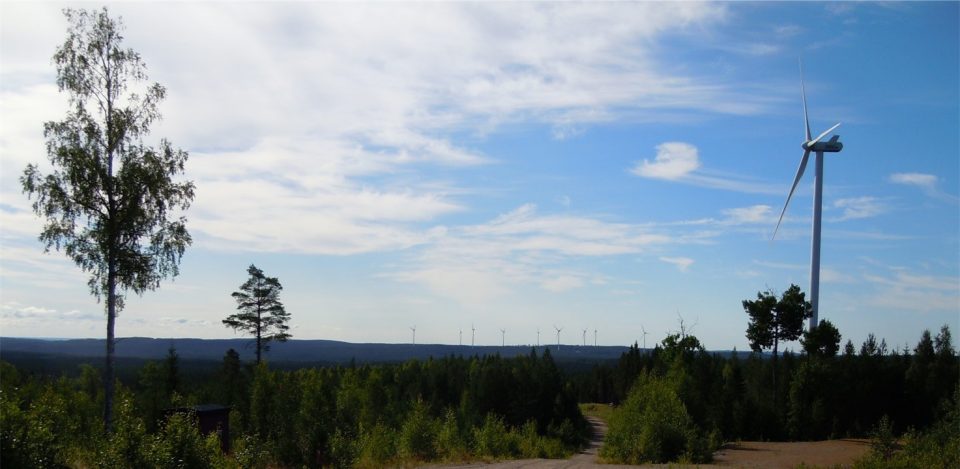 InfraRed, the Company's Investment Manager, has sourced the asset bilaterally, building on InfraRed's existing relationship with Arise, an active developer of projects in the Nordics and UK from whom TRIG acquired the 213MW Jädraås wind farm in 2019.
TRIG has also partnered with InfraRed's European Infrastructure Income Fund 4, which will acquire a 50% interest in the project alongside TRIG. This is consistent with TRIG's strategy of partnering with aligned co-investors on larger transactions, whilst maintaining a diversified portfolio. On completion, the wind farms are together expected to represent approximately 4.5% of TRIG's portfolio value, and investments in Sweden will account for approximately 15% of TRIG's portfolio. This acquisition takes the Company's exposure to construction projects to approximately 11% of portfolio value.
Each wind farm will use Siemens Gamesa 170 6.2MW turbines, with Siemens providing O&M services under a 30-year agreement. The Ranasjö project will comprise 25 turbines whilst the Salsjö project will comprise 14 turbines. The projects are being funded on an ungeared basis and are expected to be completed in the first half of 2024.
Once operational, Twin Peaks will provide enough clean energy to power the equivalent of more than 45,000 homes.
Helen Mahy, CBE, Chairman of TRIG, said:
"The Nordics is a key region for our diversified portfolio and we're pleased to continue our relationship with Arise. We firmly believe developing and leveraging relationships through our Managers is crucial in an increasingly competitive market for renewables, whilst partnering with aligned co-investors enhances our access to attractive opportunities."